Sam360 includes a zero install, zero configuration win32 scan tool to target devices that are 'Off Network', blocked by firewall, have non-standard or unknown Administrator credentials or are otherwise uncontactable. The application is also known as 'S3Tools'.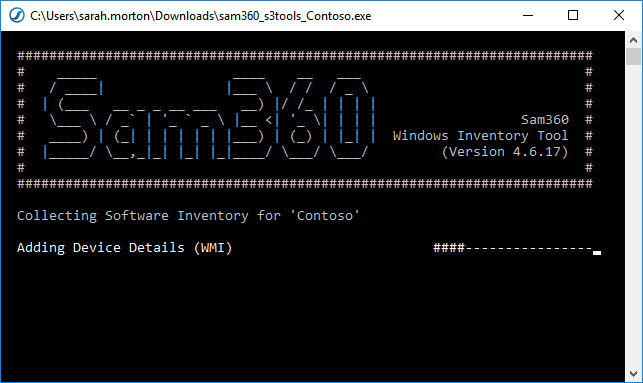 The latest version of the tool can be downloaded from the Sam360 portal configuration page or from the partner client list (if applicable) The tool is customised specifically for each client, so no configuration is required during execution.
The web scan tool can be distributed by
URI
Email
Logon Script
Network File Share
USB Drive etc
Once the users executes the scan tool, it scans the local machine for software and hardware inventory, uploads the data to the Sam360 servers over HTTPS and then exits. No other user intervention is required.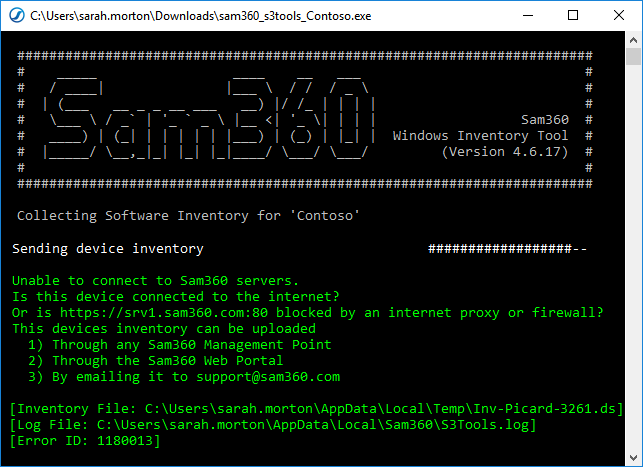 If the tool can not contact the Sam360 servers to upload the inventory data file, it will be saved in a local folder where it can be uploaded using a Management Point or manually uploaded through the Sam360 portal. The location of the inventory data file will be shown as part of the error message.