To grant access to the Sam360 portal to an existing user, the user must be given a username, password & portal permissions.
To see a list of all users, click the 'People' button and then 'All Users'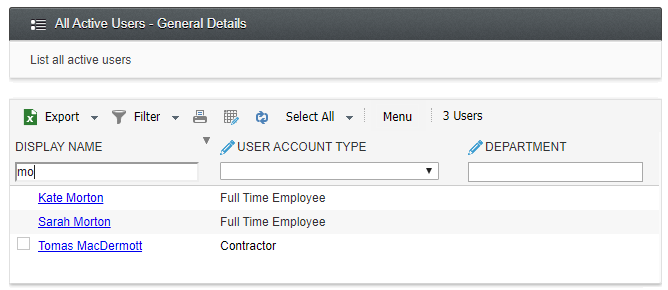 Grid filters and sorting can be used to quickly find the required user.
Click on the 'Display Name' of the user in the All Users report. This will open the 'User Details' report for the chosen user. Click the 'Security' tab to show account settings.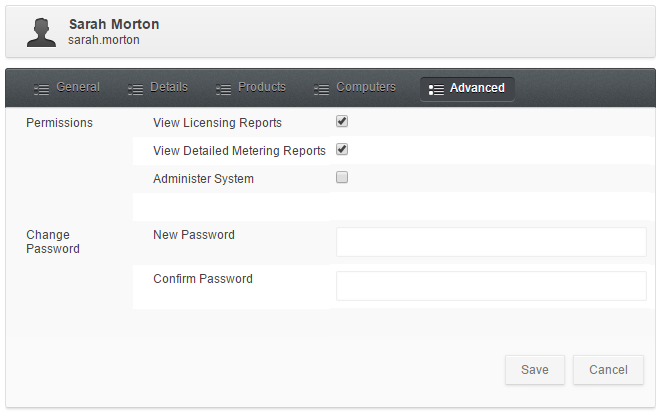 Specify the new password and required permissions for the user. Click 'Save'
If the user does not already have a valid username, it is necessary to confirm the new username.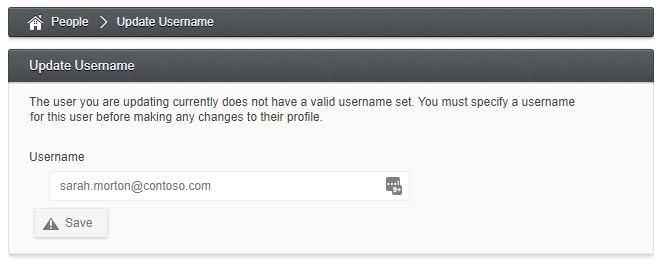 Click 'Save'
The user's password and permissions have been set.