Sam360 integrates with Nutanix by importing licensing relevant information like virtual machine and physical host details on a scheduled basis.
To configure Nutanix integration…
Start the Management Point configuration tool. Instructions here.
Click 'Tasks'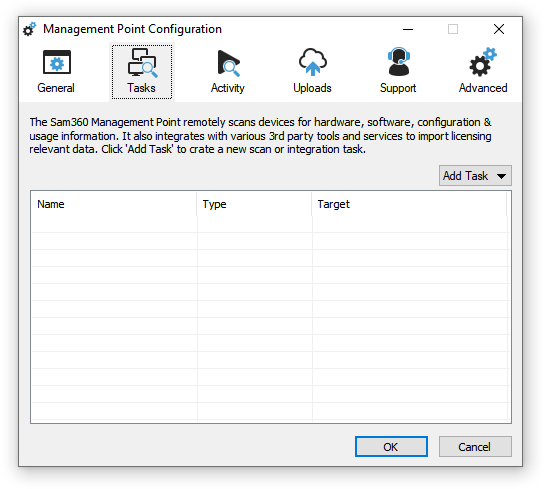 Click 'Add Task', 'Virtualization Server', then 'Nutanix'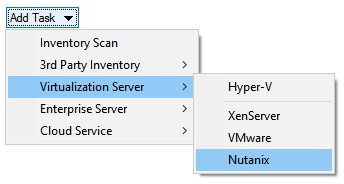 Complete the Nutanix Integration options

Credentials: Specify the username and password of a Prism Central service account. The service account requires the 'Viewer' role or another role that includes View All privileges
Server Name(s): Specify the name of one or more Prism Central servers. The Management Point communicates with the Prism API server over https on port 9440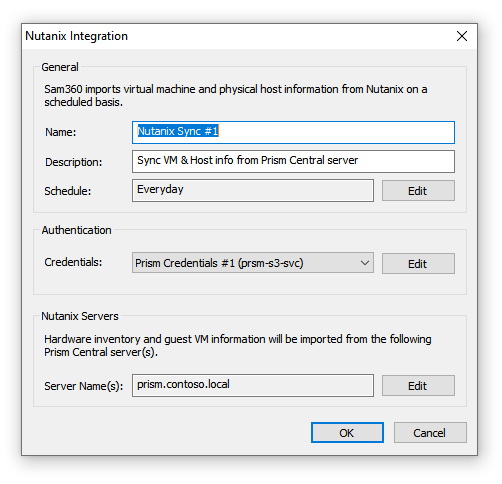 Click OK. The Management Point will connect to the specified servers and import all licensing relevant information.